Medical neurology is the medical and non-surgical treatment of neurological conditions. In the hands of an experienced neurologist, many neurological conditions could be successfully treated or managed medically.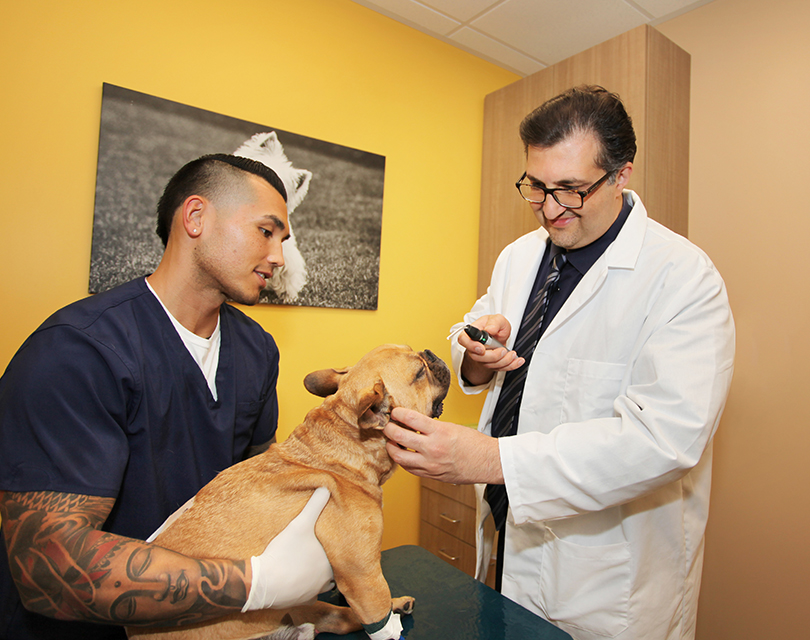 It can be difficult to detect whether your pet has a neurological illness at first. If you notice a pattern of abnormal behavior that has no clear cause or treatment, see a veterinary neurologist. Looking at health records from your pet's family can also help. Symptoms of neurological problems may include:
Muscle weakening or atrophy

Partial or complete paralysis

Fatigue

Behavioral changes

Tremors

Fecal or urinary incontinence

Neck or back pain

Memory loss or confusion

Imbalance

Changes in gait

Asymmetry in facial features

Acute blindness

Walking in circles
Neurological disorders can be caused by a number of reasons. While some can be prevented, others are related to genetics, infections, or physical accidents that can't always be controlled. One of the best ways to treat these conditions is by identifying them early on and managing them to slow down their effects.
Veterinary neurology is the study of medicine concerned with the anatomy, physiology, and disorders of the peripheral and central nervous systems of animals. These systems are complicated systems that regulate and coordinate bodily functions with the brain, spinal cord, and sensory receptors. When they are compromised, they can result in back or neck pain, changes in the gait, behavioral changes, lack of coordination, and seizures.
Our board-certified veterinary neurologist and experienced veterinary staff are educated and trained specifically to treat neurological diseases for animals, such as spinal pain, seizures, tremors. They have a comprehensive understanding of medical neurology, so they can accurately diagnose patients and perform surgery if needed.
We have also invested in cutting-edge technology and equipment to properly diagnose and care for our patients with neurological conditions. BrightCare Animal Neurology & Imaging is proud to provide the most up-to-date resources and methodologies available in Orange County.
Seizure Management
Vestibular Disease Treatment
Meningitis/Encephalitis Treatment
Neuromuscular Disease Treatment
Comprehensive Pain Management
Medical Management of Spinal Conditions
Medical management of Brain Tumors
Medical Management of Strokes
Medical Management of Congenital Brain of Spinal Anomalies (such as hydrocephalus, COMS/syringohydromyelia, etc.)
Hyperbaric Oxygen Treatment (HBOT) for multiple neurological conditions
If you believe your pet is at risk of a neurological condition, call us to schedule an appointment with a veterinary neurologist. For neurological emergencies, visit us at our animal neurology center or our emergency department.