We are proud to be the first and only veterinary hospital in Southern California to offer stereotactic brain biopsy (neuro-navigation). This is a minimally invasive procedure to obtain brain and spinal biopsies and aid in more accurate and optimal brain surgeries such as tumor removal. This exciting and advanced technology that is commonly used in people, now will be available for pets for the first time in Southern California.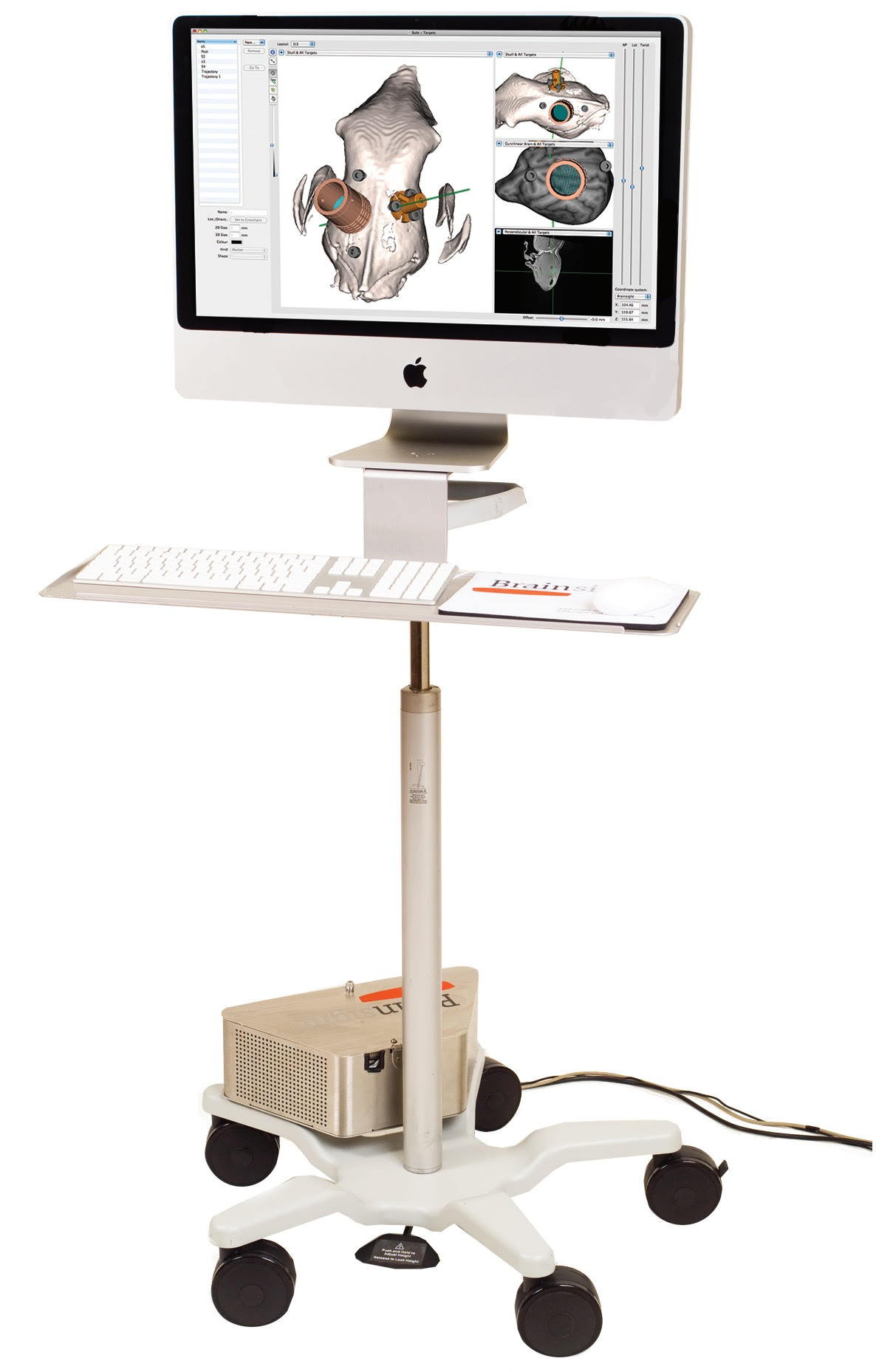 In our effort to offer the very best to our patients, we now bring this advanced technology for veterinary neurosurgical applications. With Stereotactic Neuronavigation we can accurately perform many minimally invasive neurosurgical procedures:
MRI-guided minimally invasive brain and spine biopsies
Minimally invasive Cyst aspirations
Minimally invasive cranial surgery (keyhole surgery)
Here are some other exciting and cutting-edge applications of this system:
Similar neurosurgical technology as seen in human frameless neuronavigation systems.
The only 3D neurosurgical system that focuses specifically on helping animals.
Navigated tumor removal or biopsy.
Track surgical tools in real-time, including implants around the spinal column.
Carry out complicated procedures with ease (i.e. hypophysectomy targeting).
Accurate targeting of chemoagents (injections, CEDs, etc).
New implantable DBS devices for intractable epilepsy.