Our emergency veterinarians are highly qualified and well-trained to provide you and your pet with the highest standard in emergency medical and critical care.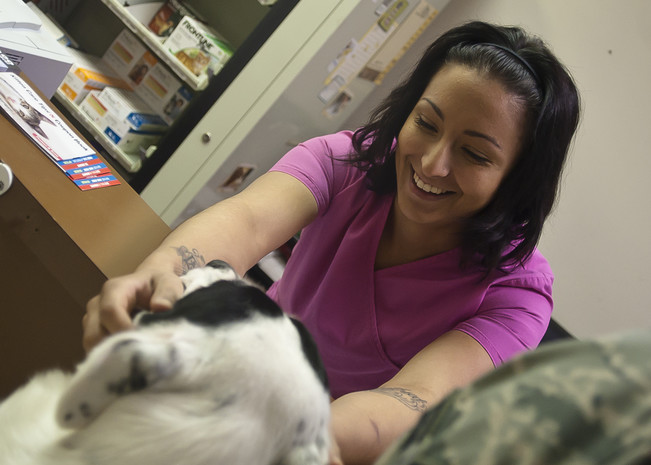 Oxygen Therapy Equipment for Dogs
Oxygen therapy can help with inflammation, damaged tissue, injury, and more by stimulating the immune system. If your animal needs oxygen therapy to recover from an illness, accident, or surgery, here's what you can expect.
Oxygen Mask

: The most common form of oxygen therapy is the oxygen mask. The oxygen mask has a muzzle that fits most dog and cat faces.

Oxygen Chamber

: Our medical staff may put your dog into a oxygen chamber cone that has a wide diameter sealed over it. This tube gives the cone oxygen at a higher concentration than the air outside the chamber.

Oxygen Tent

: This method places the dog inside a sealed tent with a higher concentration of oxygen, and allows the dog to rest and breathe comfortably.

Flow of Oxygen

: This method is ideal for any dog that is experiencing high levels of stress, as it allows the dog to receive oxygen through a pipe airspace close to the nose.     
BrightCare Animal Emergency is a 24 hour emergency animal hospital servicing Mission Viejo, Ladera Ranch, and Rancho Santa Margarita. Our highly experienced emergency vets are trained to diagnose and treat animals in crisis. Stop by if you have a pet emergency that needs immediate attention. If you have more questions about oxygen therapy, give us a call at 949-716-9270. Our team is happy help you.

Our state-of-the-art animal emergency care facility offers oxygen therapy for our furry family members who are struggling and having difficulty breathing. Oxygen is extremely important, and depending on the severity of the case, an animal with an oxygen deficiency can suffer other life-threatening issues as well.
How Oxygen Therapy Works
Oxygen therapy is the act of giving oxygen to a struggling animal and increasing the amount of oxygen the animal breathes. Normally, dry air only contains about 21% oxygen, but with oxygen therapy, your pet will be receiving increased oxygen in a pressurized chamber.  This method is similar to giving oxygen to humans struggling to breathe and can be given to animals who are recovering from a major injury or having a difficult time breathing. It requires special equipment that allows animals to receive oxygen in a controlled oxygen-rich environment.
When the lungs inhale oxygen, it is transferred to red blood cells, allowing blood to circulate through the body and power normal organ functions. With oxygen therapy, the high oxygen concentration coupled with increased air chamber pressure allows oxygen to diffuse into the tissue much faster. The oxygen doesn't cure the illness but helps animals stabilize and promote healing. 
Oxygen Therapy for Dogs
It is common for a dog to come to our emergency care facility for oxygen therapy, especially after a neurological treatment or surgery. It's important to not stress the dog if it is having a difficult time breathing, as stress can push the dog into panic.