The most advanced emergency veterinary hospital in South County, we serve many Ladera Ranch families for both general and emergency veterinary appointments. Our emergency veterinarians and technicians are available at the moment you most need medical treatment for your dog or cat. We're not here to replace your family veterinarian, rather here to support them when they are not available.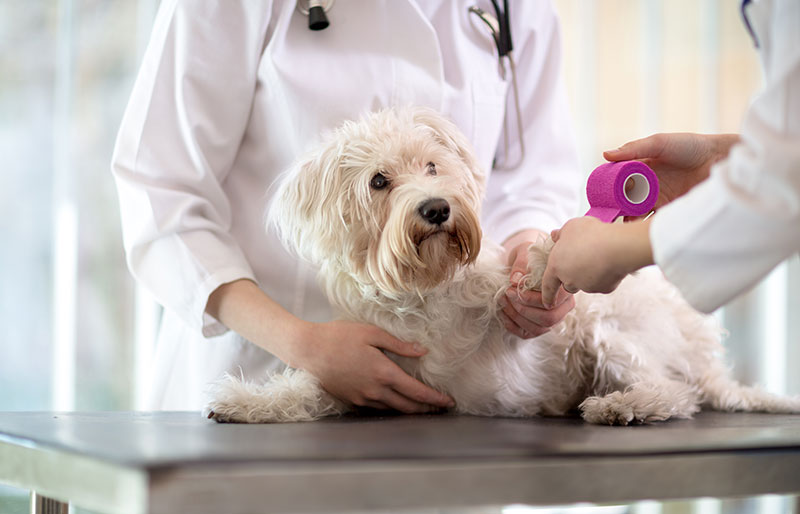 Emergency Veterinarian Hospital Serving Irvine, CA
Nobody can predict when a veterinary emergency is going to happen. If your pet has an accident or a seizure, you need to see a veterinarian immediately, no matter what time it is. For the times when your veterinary clinic is unavailable, BrightCare Animal Emergency is here to help. Our 24/7 emergency veterinary hospital provides the urgent medical services your pet needs when they need it the most. 
BrightCare Animal Emergency is equipped with top of the line equipment, so your pet can be accurately, efficiently evaluated with the necessary tests, scans, and x-rays required for proper diagnosis. At our hospital, your pet will be provided with the most advanced surgical, anesthetic, diagnostic, and monitoring technology in the industry. Not only do we have state-of-the-art diagnostic tools, patients have access to a complete surgical suite and intensive care unit, as well as medications and blood products.
Our emergency vets are highly trained professionals who can treat your animal's condition calmly and quickly. Your pet's safety and health is of utmost priority at our facility. 
Because we are a 24 hour veterinary hospital, your pet can stay overnight until their condition is stabilized. We understand your pet is a beloved member of your family and we will treat them with the care and respect they deserve. Your pet will be monitored and attended to by our highly trained medical staff through the entirety of their stay. 
Animal Emergency Hospital Near Irvine, CA
Emergencies must be treated quickly. Pet owners shouldn't have to travel for hours to have their pets treated, especially not when their pets need immediate attention. 
Bright Care Animal Emergency is just a short drive from Irvine, CA. Based in Mission Viejo, our animal emergency hospital is right on the border of Mission Viejo and Ladera Ranch. You can simply take the 5 or 73 freeway straight down to our veterinary center. 
Providing animals with supportive, compassionate care is not a job for just one person! We are honored to collaborate with veterinarians and local businesses in the Irvine community to create a safe, pet-friendly space for all families. Our emergency vets work closely with local vets to ensure our patients are getting excellent preventative care and follow up care after their visit to the emergency hospital. 
Our Emergency Veterinarians & Vet Technicians
Dr. Fazeli and Dr. Wehmeyer are our two extremely talented emergency veterinary specialists. They are both trained in emergency and general animal medicine. Together, they have accumulated decades of experience in critical care and surgery. You can trust your pet will be in the best care under these two at BrightCare Animal Emergency. 
Alongside our emergency vets is our caring, compassionate staff! Our staff members are highly trained in emergency veterinary care under the supervision of our experienced vets. At Bright Care, we are always dedicated to treating every patient with kindness and personalized care. Our team is invested in providing you and your pet with the best results possible. 
Irvine Community – Veterinary Topics
On the BrightCare blog, we often write about the different counties of South County. For our pet parents in Irvine, we have blogs specifically written for pet resources and fun in the Irvine area!