The most advanced emergency veterinary hospital in South County, we serve many Ladera Ranch families for both general and emergency veterinary appointments. Our emergency veterinarians and technicians are available at the moment you most need medical treatment for your dog or cat. We're not here to replace your family veterinarian, rather here to support them when they are not available.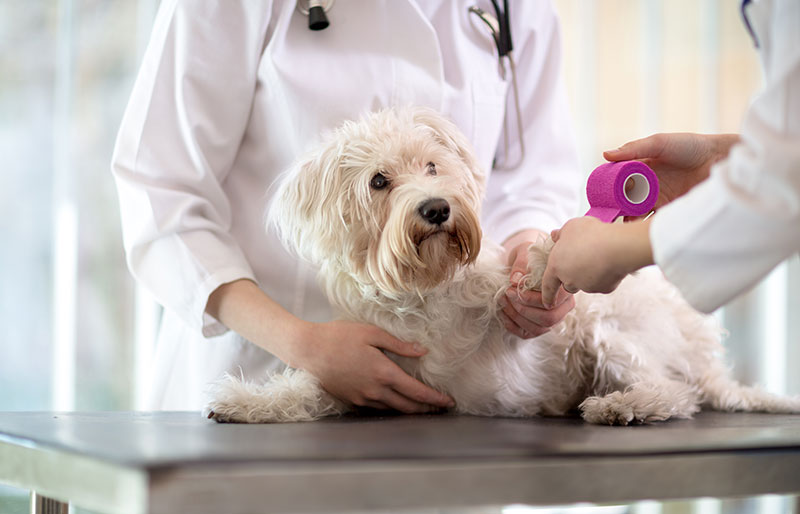 Emergency Veterinarian Serving Ladera Ranch
Pet emergencies don't wait for business hours. Life happens and when they do it always seems like its at the time when no one is open. Most family veterinary clinics are open the normal 9 to 5, but are unavailable after hours.
BrightCare Animal Emergency is a 24 hour facility that allows pet owners to leave their pets overnight if there is a need for continual monitoring and care. This means no need to transfer to another facility or driving to another doctor. Everything is handled in the confines of our animal hospital.
Located On the Border of Ladera Ranch & Mission Viejo
Located only 4 miles away from the center of Ladera Ranch, our animal emergency hospital sits right on the border of Mission Viejo and Ladera Ranch. BrightCare Animal Emergency works together with your local family veterinary clinic to provide 24 hour emergency veterinary services for Ladera Ranch.
Our veterinarians see many families from Ladera Ranch and work with many family veterinarians in the area to provide the best care for our furry friends in the Ladera Ranch area.
Conveniently located at the Mission Viejo Marketplace across the street from the Presbyterian Church of the Master and in the same plaza as Bank of America and Wells Fargo.
Ladera Ranch Community – Veterinary Topics
On the BrightCare blog, we often write about the different counties of South County. For our pet parents in Ladera Ranch, we have blogs specifically written for pet resources and fun in the Ladera Ranch area!