BrightCare Animal Emergency is the most advanced animal emergency room in South Orange County. Our BrightCare facility is open 24 hours and has veterinarians and technicians available to treat your dog or cat for any medical emergency. We serve families for both general and emergency veterinary appointments.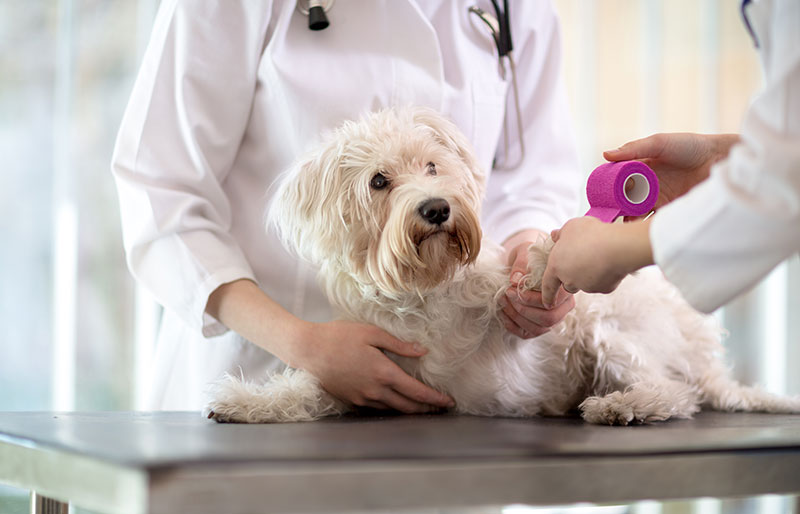 Emergency Veterinarian Serving South Orange County
When your pet is having an emergency, trying to find an available veterinarian nearby can be frustrating. Accidents can happen anywhere, anytime, so it's a good idea to be prepared for these situations, especially when your regular vet is not in office. 
BrightCare Animal Emergency is a 24/7 emergency veterinary hospital in South Orange County. We provide urgent medical services for patients when the local vet cannot. Our facility is open all night, weekends, and holidays because we understand that emergencies can happen at any time.  
At our hospital, we have the most advanced surgical, anesthetic, diagnostic, and monitoring equipment available to ensure your pet receives the treatment needed for the best outcome possible. Furthermore, all our patients are provided with a comprehensive surgical suite and intensive care unit, which include medications and blood products.
As a 24 hour veterinary hospital, we provide attentive overnight care for animals whose conditions must be stabilized before release. Our highly trained medical staff will monitor and attend to all your pet's needs throughout their stay. Your pet is an important part of your family and deserves to be treated as such.
Located Near South Orange County 
No matter where you are, we can provide immediate medical attention. Located in Mission Viejo, BrightCare Animal Emergency is at the center of South Orange County, making it easily accessible to pet owners in the area. Our animal emergency hospital is on the border of Mission Viejo and Ladera Ranch, just a short drive up the 5 or 73 freeway.
While we are an emergency veterinary hospital, we also want to make sure our patients are receiving excellent follow up care. In order to do so, we partner with many local vets in the South Orange County area to ensure our patients are getting the right medication, physical therapy, and checkups that aid in the healing process. If you would like us to get in touch with your veterinarian for follow up care, we are more than happy to do so. 
Our Emergency Veterinarians & Vet Technicians
The emergency veterinarians at our hospital are incredibly talented and experienced. Dr. Fazeli and Dr. Wehmeyer our emergency experts and they're both trained in emergency and general animal medicine. You can depend on our doctors to provide compassionate critical care for all their patients. Our doctors are also skilled at performing surgery and endoscopy. 
And of course, our caring, compassionate staff is always available to help! They are highly trained in emergency veterinary care under the supervision of our skilled vets. At Bright Care, we are committed to treating each and every patient with kindness and personalized care. It's our mission to provide pets and their owners with the best outcome we can.
Veterinary Topics in South Orange County
On the BrightCare blog, we often write about the different counties of South County. For our pet parents around here, we have blogs specifically written for pet resources and fun in South county cities!